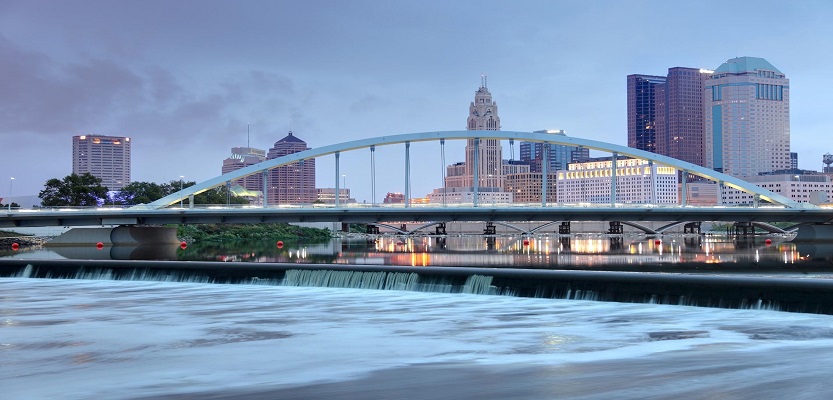 What is NMA
NMA…THE Leadership Development organization is a professional association dedicated to growing the leader in YOU. In today's world, you don't have to sit in a corner office on the top floor to be a leader. In fact, you'll never get to the top floor if people don't see your leadership potential a few floors below!
Headquartered in Dayton, Ohio, NMA is a national, not-for-profit organization serving thousands of members worldwide. Many belong to company-based, in-house chapters, representing organizations such as healthcare, utilities, manufacturing, communications, government, aerospace, and defense. Others are members of community chapters, comprising members from multiple organizations and disciplines.
More about NMA's history can be found on NMA's History Page.
About Our Chapter
On September 17, 1981, the Columbus Public Service Chapter of the National Management Association was created. It was the first public service chapter to join NMA. The objectives of our chapter are to:
1.Develop a professional spirit and understanding of management as a profession.
2. Provide opportunity for development of leadership and managerial skills through practice.
3.Provide opportunity for exchange of ideas and information on management practices.
4.Encourage the spirit of unity and cooperation among managers at all levels.
5.Develop improved service to the community.
More of our history can be found on our Chapter History Page.
The Columbus Public Service Chapter holds monthly meetings, usually over lunch at great area restaurants. Speakers have included Mayor Michael Coleman, City Council Members, Judges and other community and national leaders as well as motivational or informational speakers. These meetings are a great opportunity to network with other managers, leaders and professionals from the public sector.
The Columbus Public Service Chapter works to encourage mentoring, training, networking and camaraderie. We also provide our members with opportunities to support local charities such as Firefighters for Kids, Mid-Ohio Food Bank and Keep Columbus Beautiful.
NMA's Mission, Vision, Statement of Principals and Code of Ethics can be found on the National NMA website at NMA About Us.